Assistive Technology Clinic
By Referral
At the Assistive Technology (AT) Clinic, Occupational Therapists and Speech and Language Pathologists conduct assessments for children and adults diagnosed with cerebral palsy and multiple disabilities, following which an AT equipment will be trialed for a few sessions and across contexts.
Following this, the suitable AT device will be prescribed, modified or customised, with an aim to increase or improve the functional capabilities of persons with disabilities. The team sets up and maintains the AT equipment, as well as works closely with family members and significant others in the person's life, to facilitate consistent and functional use of the system for greater independence and integration.
The clinic is open on the last Monday of each month.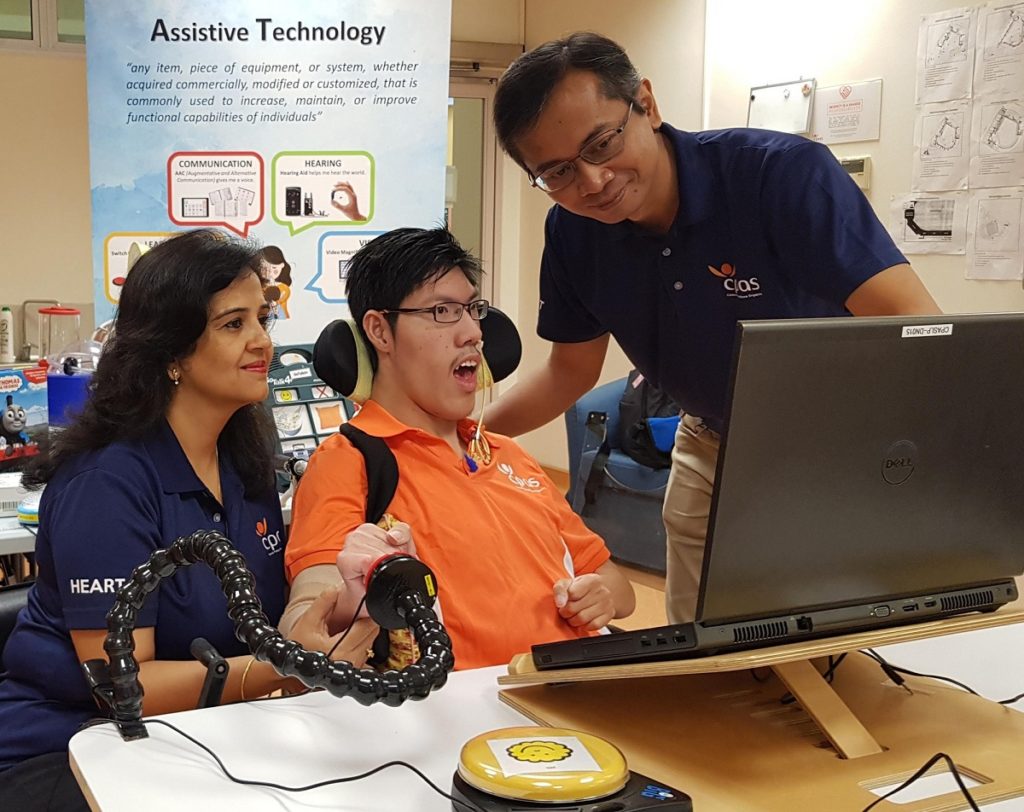 Assistive Technology
Assistive Technology (AT) is any item, piece of equipment or product system whether acquired commercially off the shelf, modified, or customised that is used to increase or improve functional capabilities of individuals with disabilities.
AT devices include the following:
Wheeled Mobility Devices and Walking Aids
Activities of Daily Living (ADL) equipment
Electronic aids for daily living
Sensory and vision aids
Augmentative and Alternative Communication (AAC) devices
Classroom and architectural modifications
Alternative computer access
Home and workplace modifications
Seating and positioning aids
Assistive Device Delivery Process
*Entire process takes approximately 6 months
Payment Conditions
Consultation and follow-up sessions at the clinic are free-of-charge for CPAS clients
The team may recommend a purchase following successful trials of prescribed AT equipment / device(s)
The cost for AT devices varies according to the type of the equipment prescribed by the team
The team will provide the necessary quotations for the prescribed AT equipment / device
Families in need of financial support may approach the Social Work Department for assistance
Full payment is required before the equipment / device is ordered for both subsidy and non-subsidy cases.
Following payment, equipment will usually be delivered in approximately 8-10 weeks.
Forms to be downloaded: