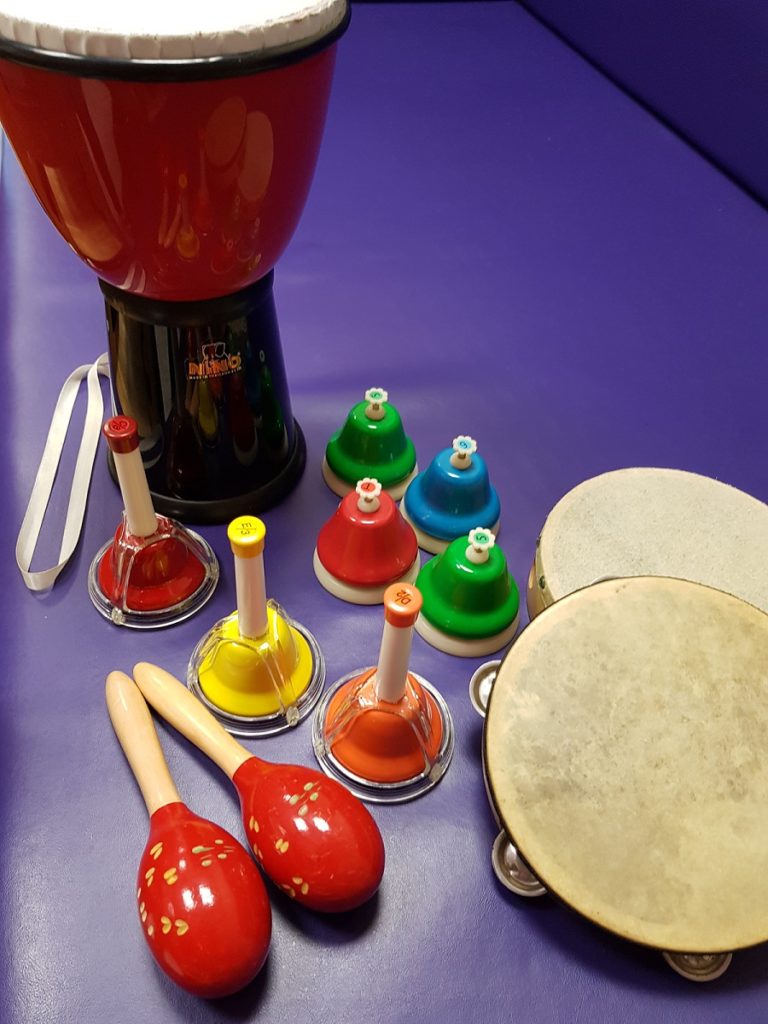 For students under the Functional Programme:
Students learn to play with a beautiful set of Miniature Musical Desk Bells with simple movements.
As a group and under the guidance of a music instructor, they will learn to harmonise and produce simple music pieces according to colour-coded song sheets. This builds their awareness about rhythmic patterns and the use instrumental timbres for expressive purposes.
Objectives
Develop music appreciation
Develop motor skills
Develop turn-taking skills
Develop language skills
Criteria
Students should:
Be able to follow one-step instructions
Students with motor disabilities can be assisted hand-over-hand to play the musical instruments