Paintings, Crafts and Illustration
Through the creation of unique and inspiring gift items, our GROW artists not only have the opportunity to exercise their artistic talents, but are also able to generate a sustainable income. Our artists are able to customise gift items according to your desired specifications. You can be assured that each product will be attractive and unique.
Merchandise
Also available for sale are notebooks, magnetic bookmarks and magnets recreated using the artwork done by our artists. Conveniently keep a piece of beautiful art with you! These are available at the Cerebral Palsy Centre Art Gallery, Level 1. A catalogue of available art pieces can also be made available on request.
All sale proceeds from the art and craft social enterprise are channelled to beneficiaries in GROW. If you are interested in purchasing any of these as corporate gifts or as personal souvenirs, you can shop our online store: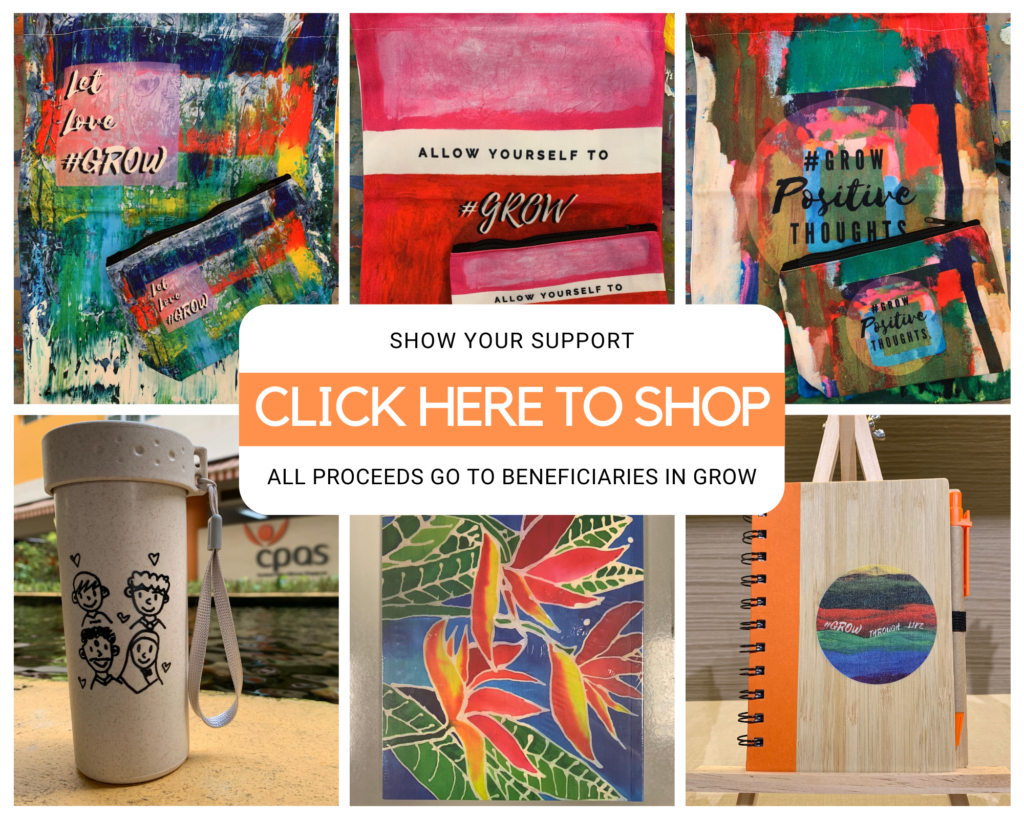 For enquiries, you may contact us at the following -
Email: hqadmin@cpas.org.sg
Tel: 6585 5600
Address:
Cerebral Palsy Centre
65 Pasir Ris Ris Drive 1
Singapore 519529