Charity Dinner 2019
We warmly invite you to join us at our Charity Dinner 2019 on Saturday, 3rd August. We aim to raise at least $250,000 for our programmes and services to enable clients to realise their full potential and lead fulfilled, dignified lives. Your support will go a long way in helping us achieve our goals and making an impact to the lives of our beneficiaries. Read more here. Click here to register and click here to donate!
Steptember
STEPTEMBER is an interactive four-week challenge that bids you to take 10,000 steps a day for the month of September. Tie your efforts to a good cause by raising vital funds to impact the lives of children and adults with cerebral palsy. STEPTEMBER is also an excellent platform for team-building with a cause. By joining, you would be part of a global effort. Teams from different countries, including Australia, the United Kingdom, and Canada, will be stepping alongside you to better health for this special cause. For more information, visit www.steptember.sg.
Suzy Doll
The iconic Suzy Doll donation box has been representing Cerebral Palsy Alliance Singapore (CPAS) since 1984, when CPAS was known as the Spastic Children's Association of Singapore. Suzy is a girl with cerebral palsy. Suzy wears an ankle foot orthosis (AFO) to support her right leg. We appeal to business owners to place the Suzy Doll donation boxes at your premises or outlets.
Children's Charities Association

Children's Charities Association coordinates fundraising activities for its six Member Charities which have the common objective of helping disadvantaged children of Singapore. CPAS is one of its member charities. To support CPAS, join us in any of the following fundraising projects:
Flag Day
Donation Draw Tickets
Christmas Fair and Walkathon
For more details, please email events@cpas.org.sg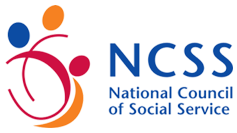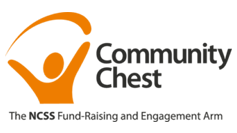 Living with cerebral palsy
HEAR OUR STORIES