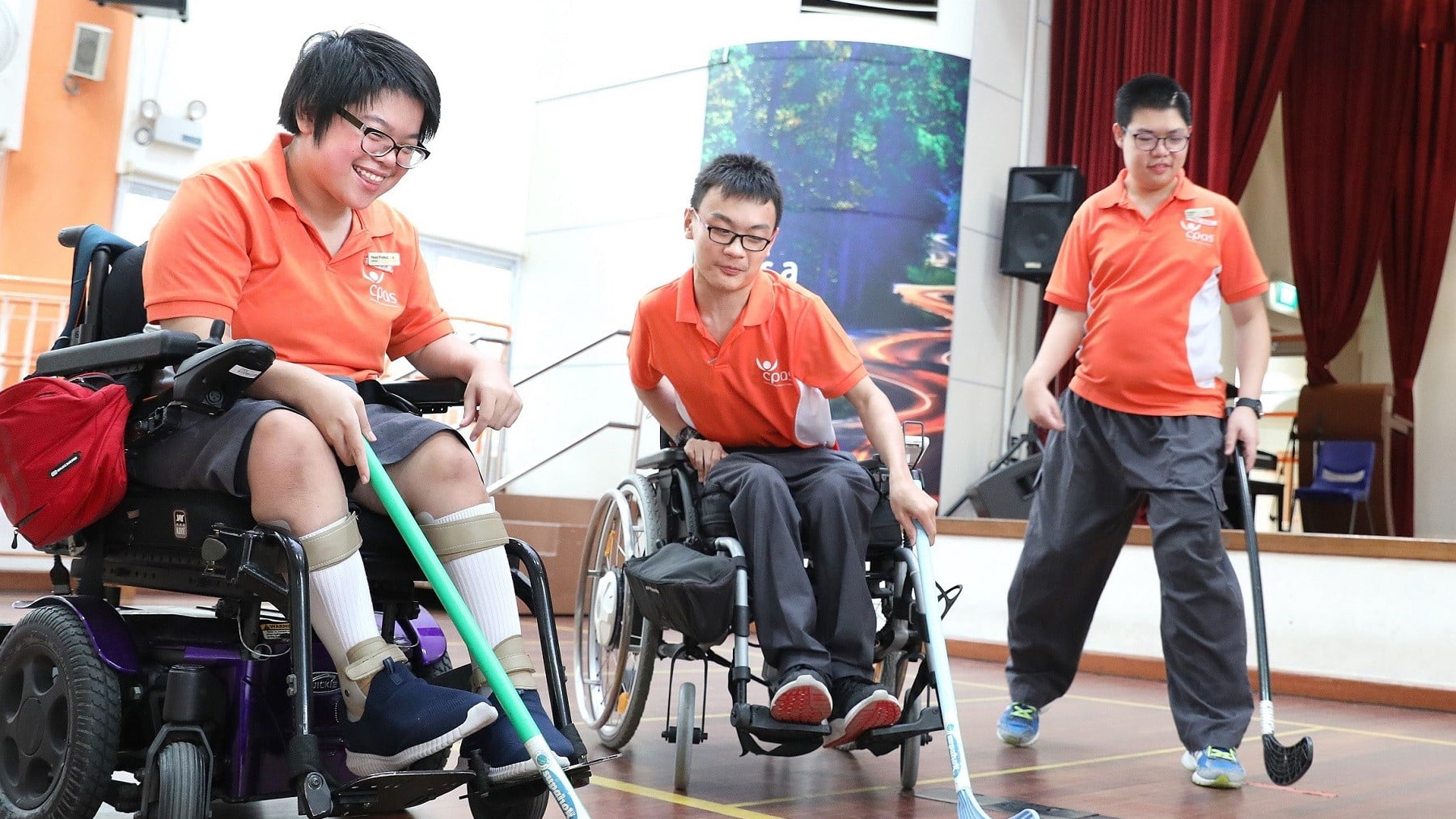 TRANS-DISCIPLINARY (TRANS-D) APPROACH
The Trans-D approach is a family-centred approach to enhance holistic and comprehensive development in clients by adopting a common view on the educational needs and a consensual commitment for integrated planning & implementation.
A team of teachers and Allied Health Professionals collaborate with parents and caregivers to create shared goals for the client. The Trans-D approach aims to maximise client development by integrating learning opportunities in their daily activities.
Increase collaboration between therapists and teachers
Promote the integration of services and programmes in school
Build learning opportunities across different settings
Support families by embedding learning in daily routine-based activities
The Trans-D approach was first piloted in CPAS in 2013 before it was gradually implemented organisation-wide through the three core programmes namely Early Intervention Programme for Infants and Children (EIPIC), CPAS School and Adult Services.
A Trans-D team is comprised of the class teacher/interventionist and Allied Health Professionals (Occupational Therapist, Physiotherapist, Speech Language Therapist, Social Worker and Psychologist).
Each team holds monthly meetings to discuss the setting and implementation of the individual goals for each client. The team also creates individualised strategies and recommends suitable assistive devices that the client may need.
This integrated approach replaces the previous approach that separated interventions by discipline through pull-out sessions, in order to enhance holistic development and deliver better results for our clients. Therapy is delivered in the client's natural setting while facilitating collaboration and professional exchange of knowledge and skills between teachers, interventionists and Allied Health Professionals.