Date: 1 January to 31 December 2022
Since our establishment in 1957, Cerebral Palsy Alliance Singapore (CPAS) has provided special education, therapy services, assistive equipment, and specialised care to our beneficiaries with cerebral palsy and multiple disabilities.
65 years ago, CPAS began as a single class for 10 children with cerebral palsy. Over the past years, along with the efforts from our team of staff, the kind support that we have received has enabled us to grow and become a one-stop centre that can provide subsidised programmes and services to our beneficiaries.
Many of our beneficiaries live with moderate to severe disabilities, which pose challenges in the areas of living, learning, and working. The programmes and services provided by CPAS are therefore essential in allowing our beneficiaries to live as independently as possible and access opportunities that are available for people without disabilities. However, access to such programmes and services is challenging for many beneficiaries and their families.
With a dedicated team of staff and continued support from the community, we now have programmes and services such as Early Intervention Programme for Infants and Children (EIPIC), CPAS School (CPASS), Goodwill, Rehabilitation, and Occupational Workshop (GROW), Day Activity Centre (DAC) and Allied Health services. This has been pivotal in the growth and development of our beneficiaries, and the access to these programmes and services is instrumental in allowing them to reach their fullest potential.
As we commemorate our 65th anniversary, we thank you for your support on behalf of our beneficiaries here at CPAS. Your continued support will go a long way in helping over 700 children and adults live fulfilled, dignified lives.
Commemorate our 65th anniversary with us here: https://www.giving.sg/cerebral-palsy-alliance-singapore/cpas65
If you are a corporate and you are interested to commemorate our 65th anniversary with us, do reach out to us at donate@cpas.org.sg to join us as a #CPAS65 partners.

AXIOM is a boutique spin and strength gym in Holland Village.
To celebrate their two-year anniversary, AXIOM is organising a fundraising event in March 2022 and donating all event proceeds to CPAS. AXIOM's corporate and individual sponsors have also generously offered to match the event proceeds dollar for dollar to harness the power of the community to give back to others who need it more.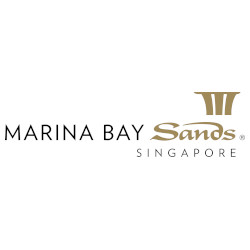 The Shoppes at Marina Bay Sands is bringing back its complimentary shoe shine service. From 1 April to June, guests who receive its complimentary shoe shine service are encouraged to make a goodwill donation towards CPAS.
This is a great way for guests to support, raise awareness and make a
positive difference to its beneficiaries.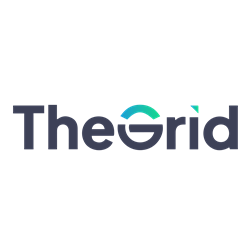 The Grid is Singapore's leading B2B matching platform, empowering businesses with intelligence to supercharge lead generation and streamline vendor sourcing.
The Grid is extending a complimentary corporate account for CPAS which enables us to explore, evaluate and engage potential partners.