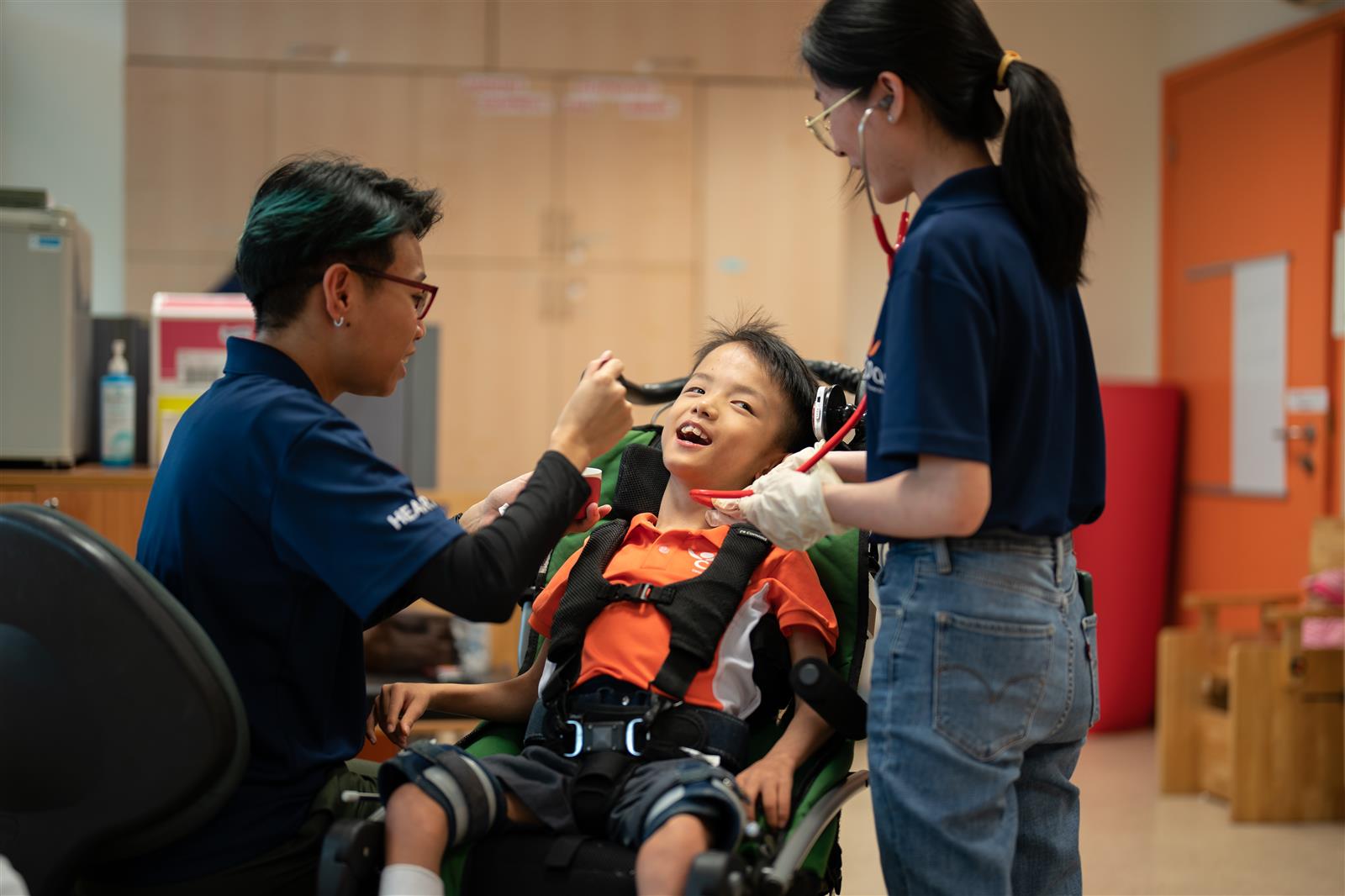 Feeding and Swallowing Clinic
Every Wednesday, 8.30am-4.30pm
A team of professionals, including Speech & Language Pathologists and Occupational Therapists conduct assessments on referrals made for in-house clients with feeding, swallowing, and/or oro-motor and/or sensory issues to facilitate safe and better eating, drinking and swallowing skills.
The clinic provides appropriate recommendations on safe feeding techniques, and use of feeding adaptive devices for continual implementation at school and home. The feeding devices and oro-motor tools are given or loaned at a subsidised cost.
In addition, the clinic has the expertise to provide NeuroMuscular Electrical Stimulation (Vitalstim Therapy) for children and adults with swallowing issues. This intervention is one-of-its kind for the treatment of dysphagia and is only provided to selected clients who meet the intake criteria upon a detailed assessment by the SLPs.
Furthermore, the clinic engages a Registered Dietitian once a quarter, to provide consultation for children and adults requiring nutritional and diet modifications and supplements.
Referrals to the clinic
Referrals can be made for individuals with feeding and/or swallowing difficulties by an allied health professional, interventionist or teacher within the organisation, through the Referral Form. The clinic is also open to the general public and the referral can be made by a medical professional through the Referral Form.
Operating Hours
The clinic is conducted every Wednesday, from 8.30am until 4.00pm, unless notified otherwise.
For further information, please contact
Speech and Language Pathology Department at Level 3
Cerebral Palsy Alliance Singapore
Tel: 6585 5631/32
Email: slp@cpas.org.sg