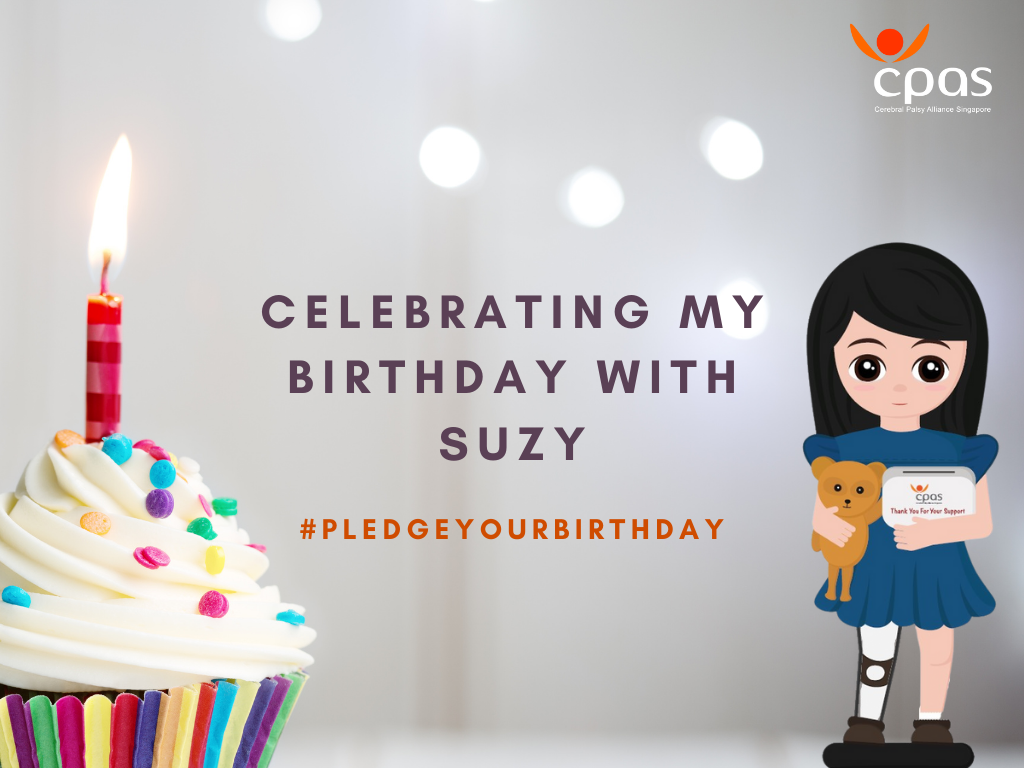 Date: Till 31 December 2022
Birthdays are special for everyone, but how about making yours more meaningful by giving to others?
CPAS has started a #PledgeYourBirthday campaign since 2021 for donors to support and celebrate their birthdays with Suzy, a Singaporean icon that has been around since 1984. Suzy helps to raise awareness and funds for over 700 children and adults with cerebral palsy and multiple disabilities.
Make your birthday more special and meaningful by rallying your friends to donate to our cause on your birthday in place of receiving gifts. Share your birthday love with our beneficiaries, as the donations will help to provide them with special education, therapy services, assistive equipment and specialised care.
You may share your birthday love here: https://www.giving.sg/cerebral-palsy-alliance-singapore/pledgeyourbirthday2022
If you are donating on behalf of someone, you may also submit a request here https://tinyurl.com/birthdaywithcpas to send them a digital birthday card!
*Do note that all digital birthday cards will be sent by CPAS at the end of the month.
You can even run your very own online fundraising campaign during your birthday month! Please write to Donate@cpas.org.sg to find out more.
We thank you for celebrating your birthday with Suzy and helping her in her mission! Every donation will help to change the lives of our beneficiaries.