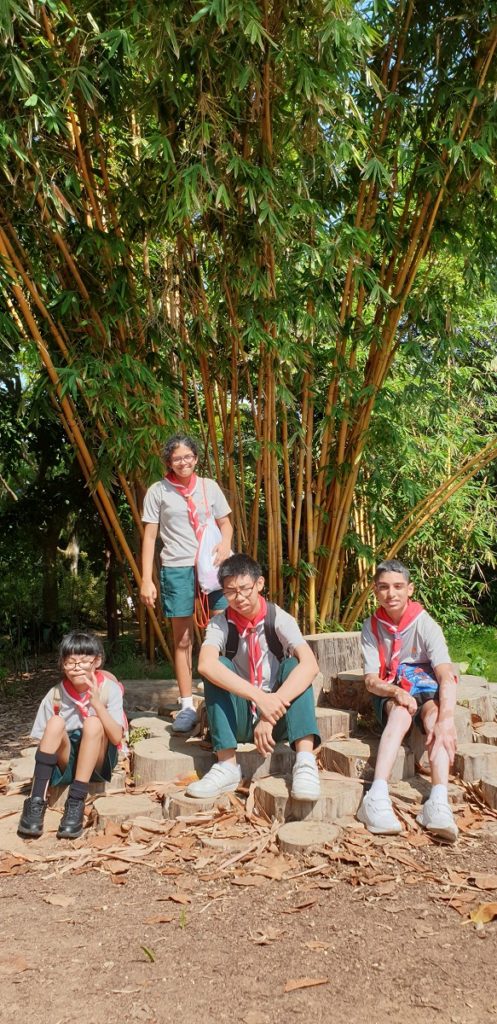 CPASS Helang group is an extension of the Scouts CCA which provides a platform for self-development and self-discovery. Scouts will aim to learn and demonstrate knowledge of basic scouting skills and mark achievements in areas such as camp craft, fun activities, citizenship and improving the environment.
While we follow the progress and proficiency badge scheme, there will be various modifications and adaptations to instructions and environment to suit the needs of the special scouts. We aim to create a stimulating environment, which prepares boys and girls to face and solve problems through courage, teamwork and creativity. Scouts will be given opportunities to work as a team, exercise responsibility, serve others and even lead their peers.
Our scouts are given many opportunities to participate in activities, events and camps organised by CCA or extension scout community. With this exposure, we hope to develop our scouts into motivated, independent and adaptable individuals who are able to maintain harmonious relationship with others and be a contributing member of the society.
Objectives
Instil scouting values of discipline, responsibility, respect and courage
Develop the love and respect for nature in our scouts
Criteria
Students should:
Have a love for outdoor and nature activities
Be medically fit with no major behavioural concern

Have moderate to good hand function and able to follow and carry out instructions
Highlights in 2021
In 2021, there were no activities for all Niche CCAs due to Covid-19.
Highlights in 2020
Physical Training Sessions
Term 3 at Classroom 7 
To build the students physical strength and endurance, we started the physical training sessions in Term 3. For an hour on every Friday morning, the scouts complete their walking and station activities.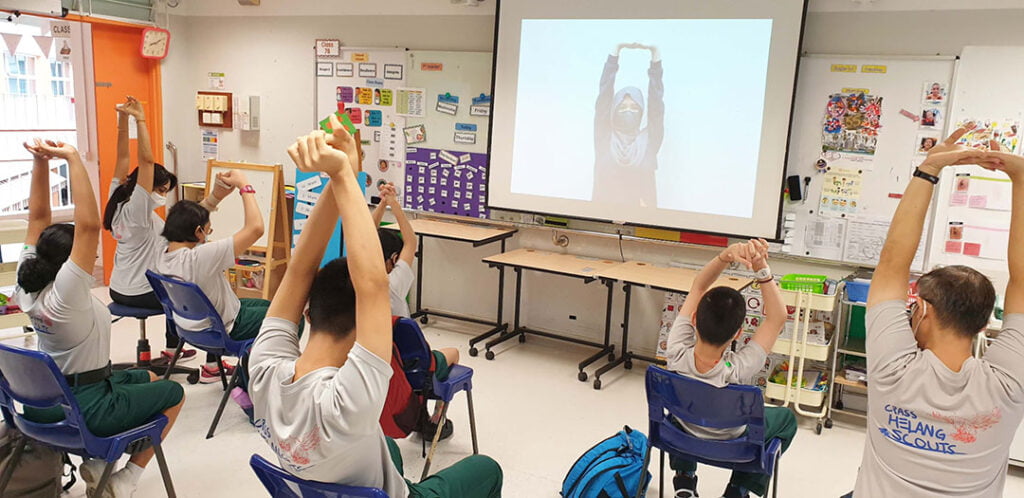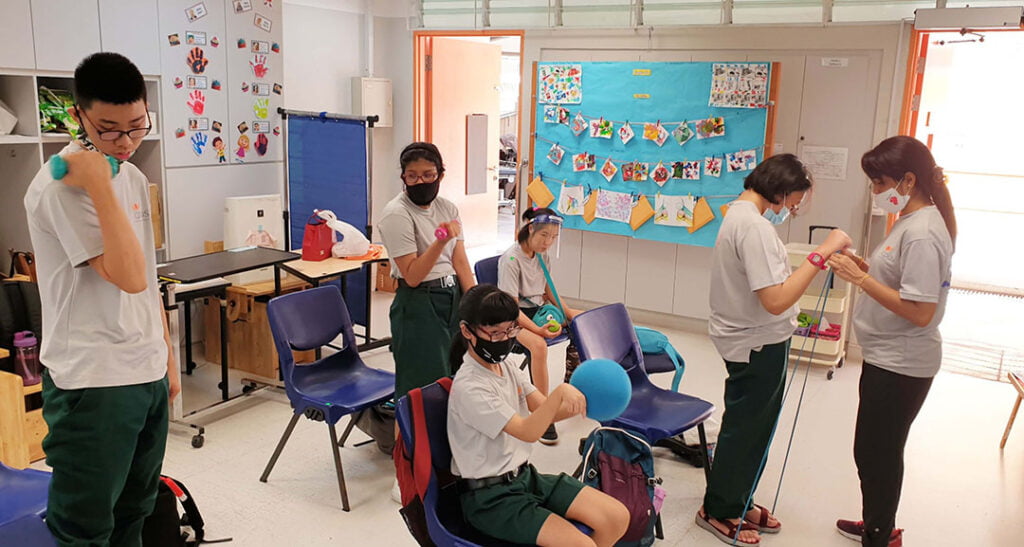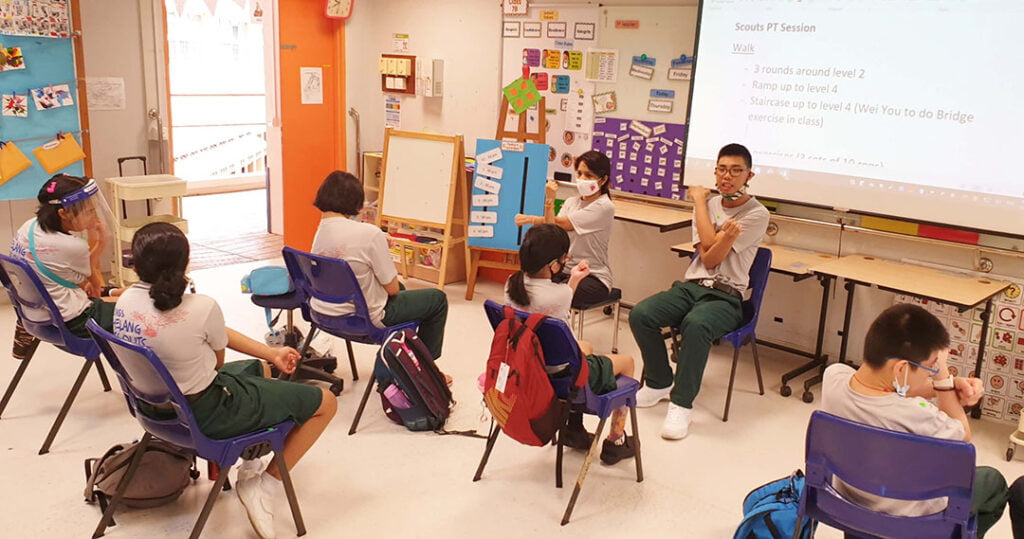 Indoor Learning Sessions
Term 3 at Classroom 7 
In light of the Covid-19 situation, we focused on activities we could do in the classroom. The scouts decided on completing their Cook badge in Term 3. We had a theory lesson on kitchen safety and hygiene during food preparation before trying out several recipes every week.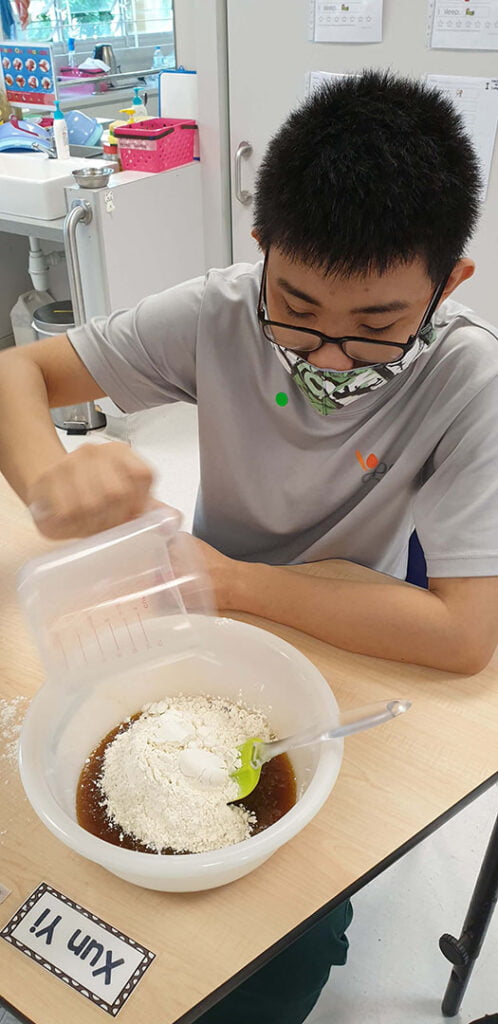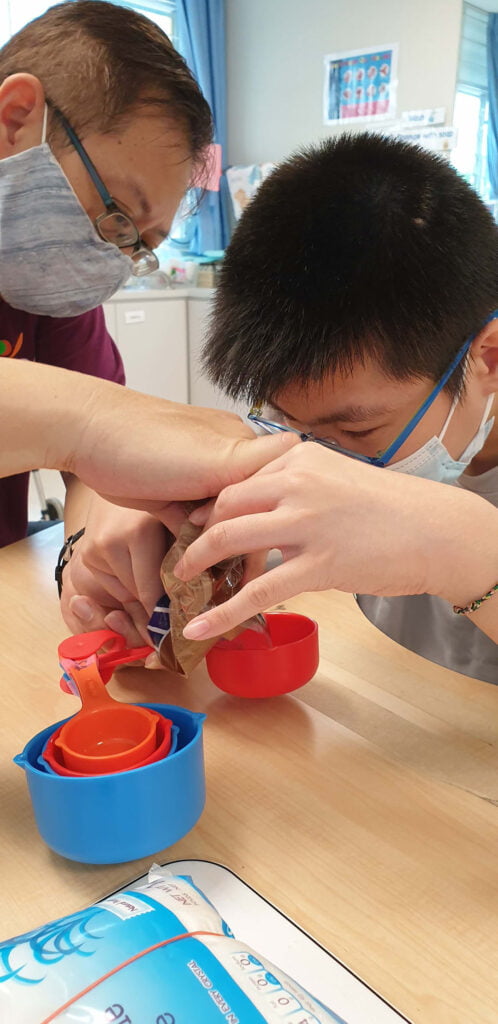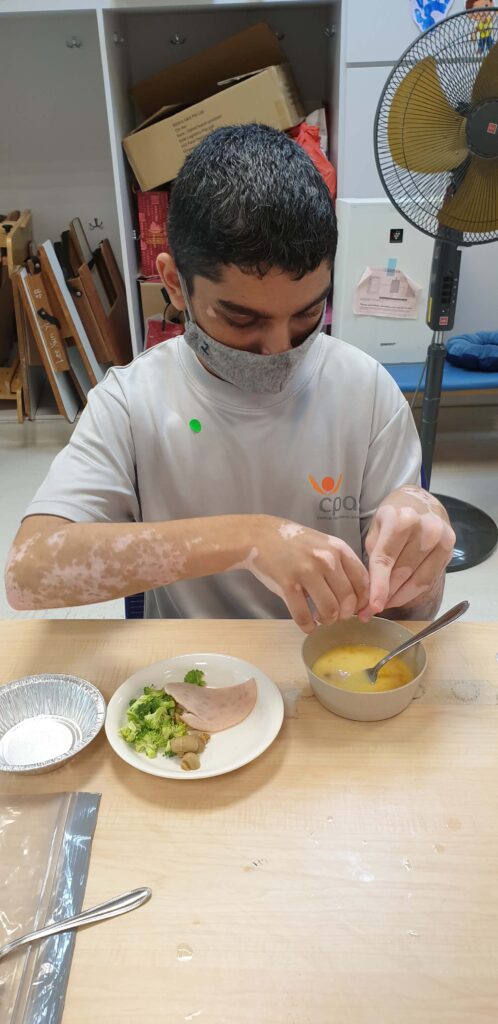 Highlights in 2019
Singapore Scouts Bicentennial Trek 2019
15 February 2019 at Changi Beach Park 
As part of Singapore Bicentennial marking the 200th anniversary of Sir Stamford Raffles' arrival in Singapore, our CPASS Scouts did a trek to Changi Beach. It was one of the commemorative activities that had the scouts trekking across Singapore. Throughout the trek, CPASS Scouts learnt about the Changi Beach Massacre and located the monument at Changi Beach Park.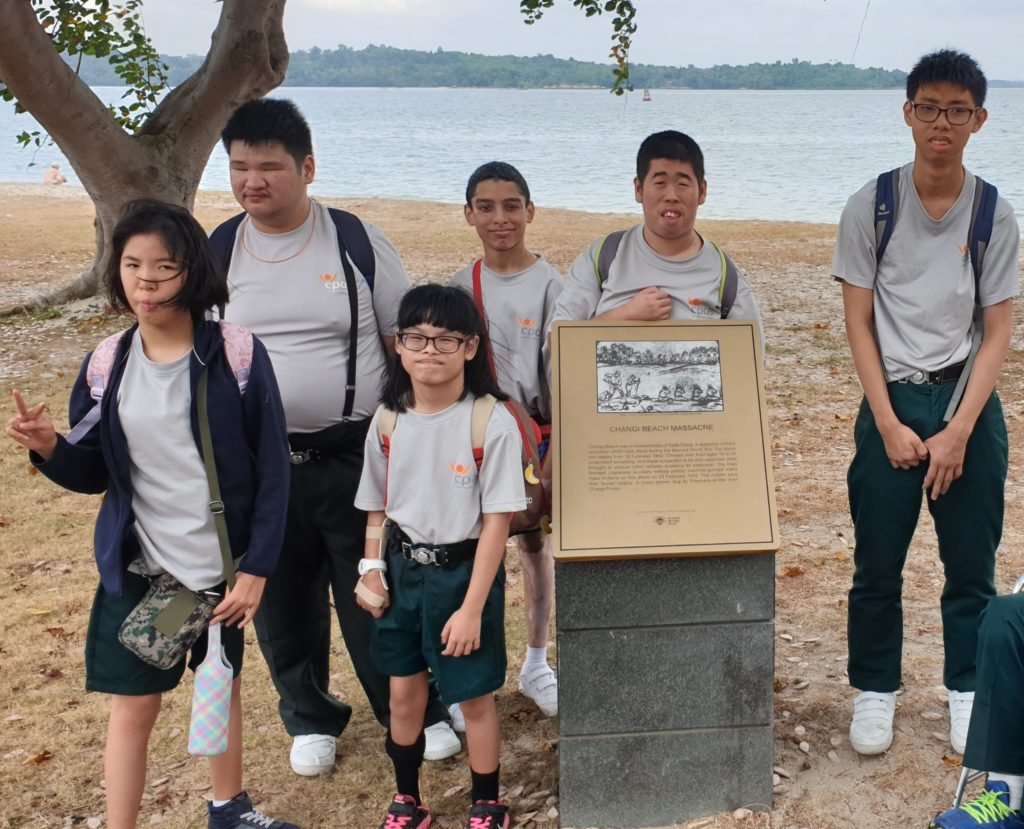 Singapore Scouts Jobs Week
15 March  2019 at CPASS
The Scout Job Week took place from 15 to 30 March this year. The objective was to ingrain a hardworking spirit and to teach scouts the value of honest work.  CPASS Scouts walked around the association building and offered to help with chores in return for donations.  They diligently wiped tables/chairs and swept the floors.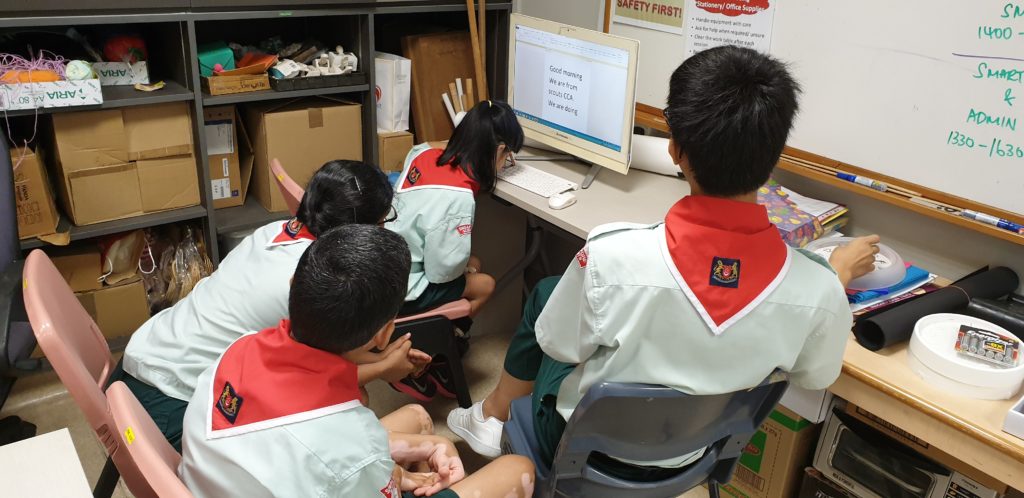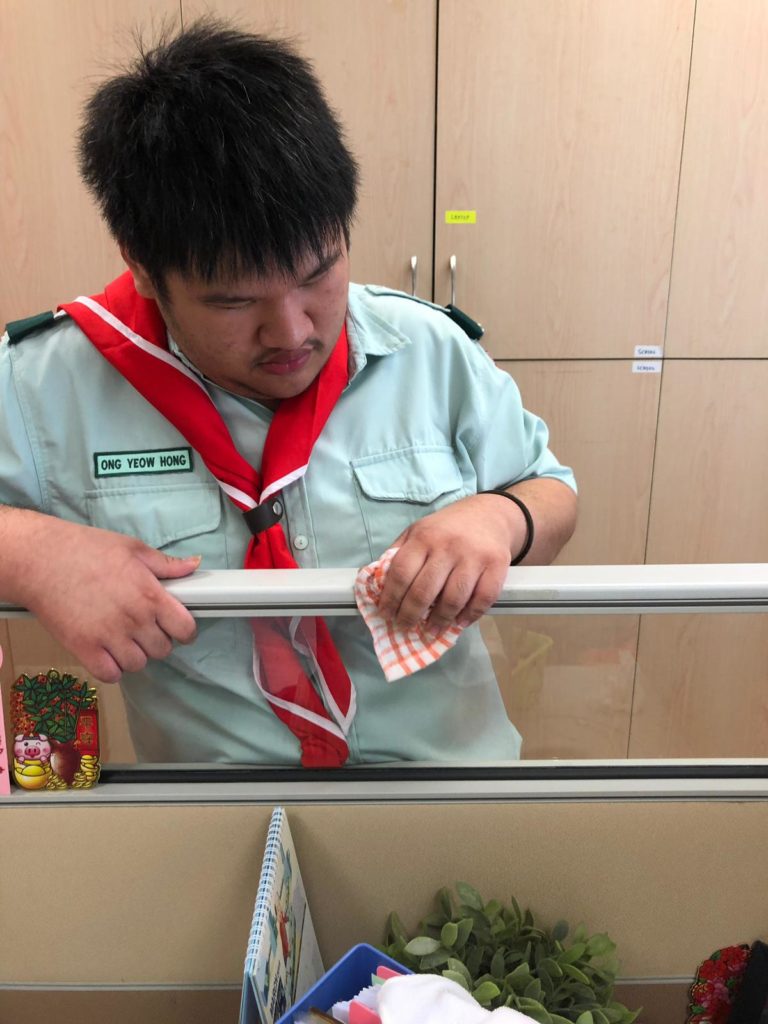 National Day Parade 2019
8 August 2019 at CPASS 
CPASS started off the National Day Celebration with a solemn observance ceremony.  The CPASS Scouts held the National flag with dignity and marched with pride showing on their faces.  It was no easy feat as they had to remember their steps and coordinate together as a group while marching.  They had truly demonstrated and embraced the school values of 'Resilience' and 'Confidence'.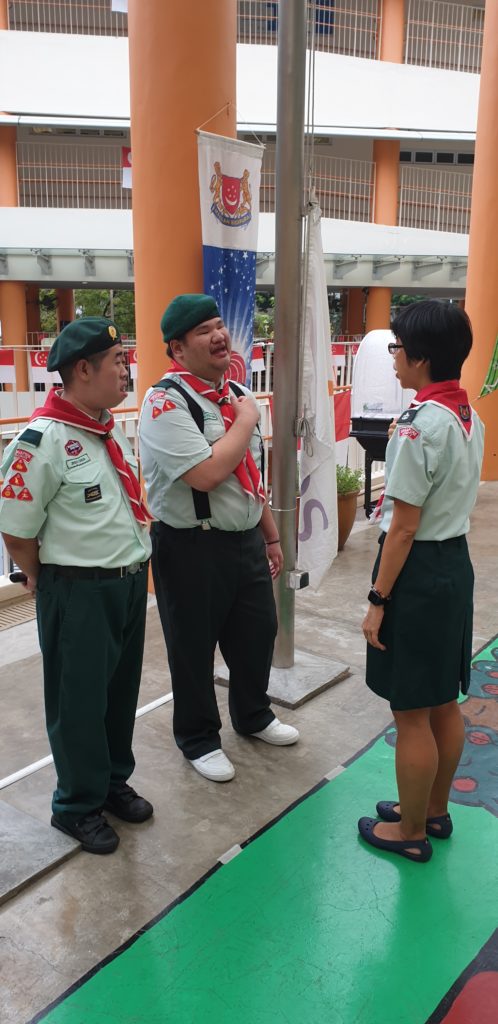 Scouts Camp 2019
18 - 19 October 2019 at CPASS
The annual Scouts Camp was held in Term 4 of 2019. The scouts demonstrated the school values of confidence, resilience and respect through the various activities such as grocery shopping, food preparation, cooking, tent pitching and swimming. The scouts attained their Camper, Cook and Swimmer badges after the two-day overnight camp in school.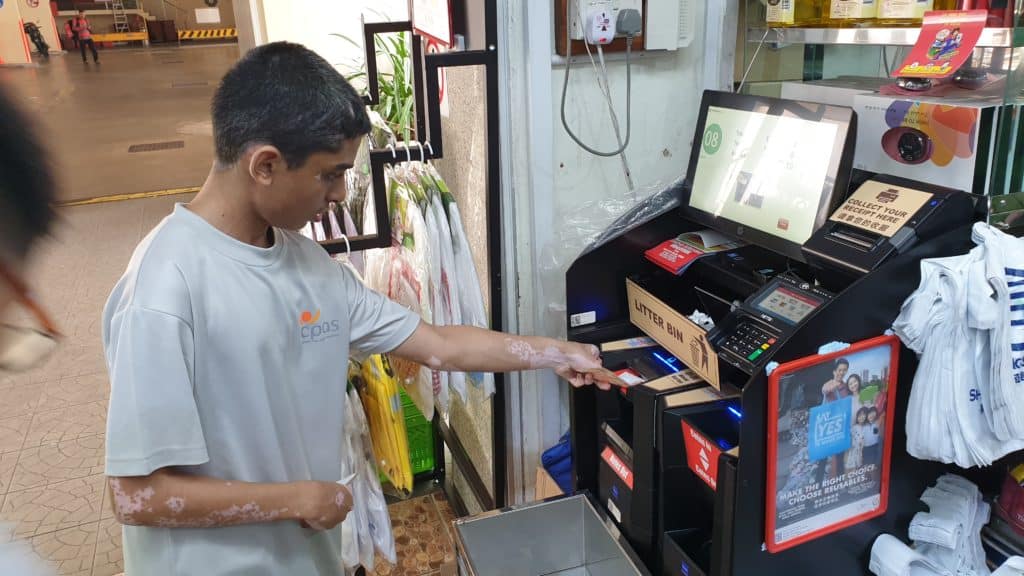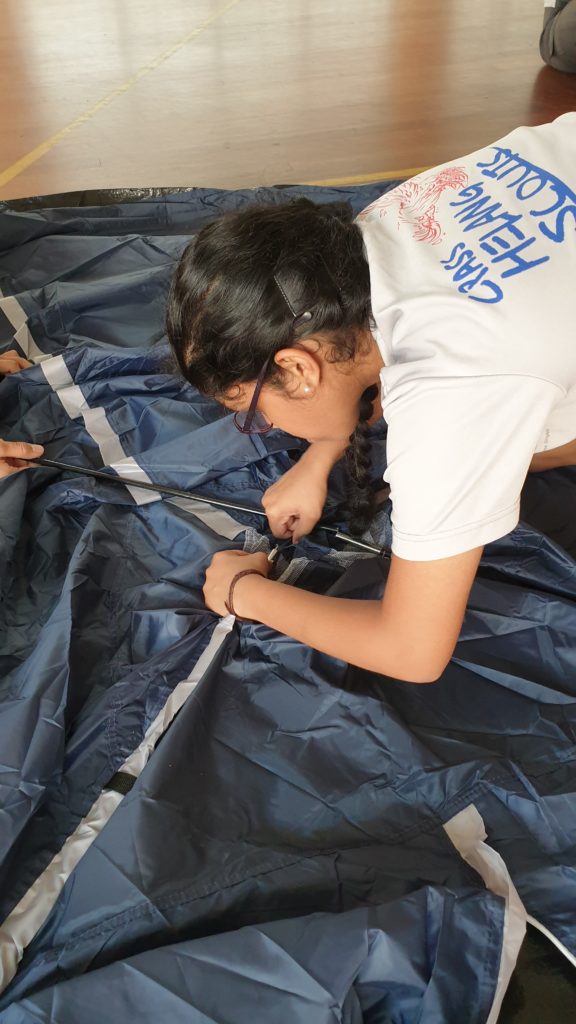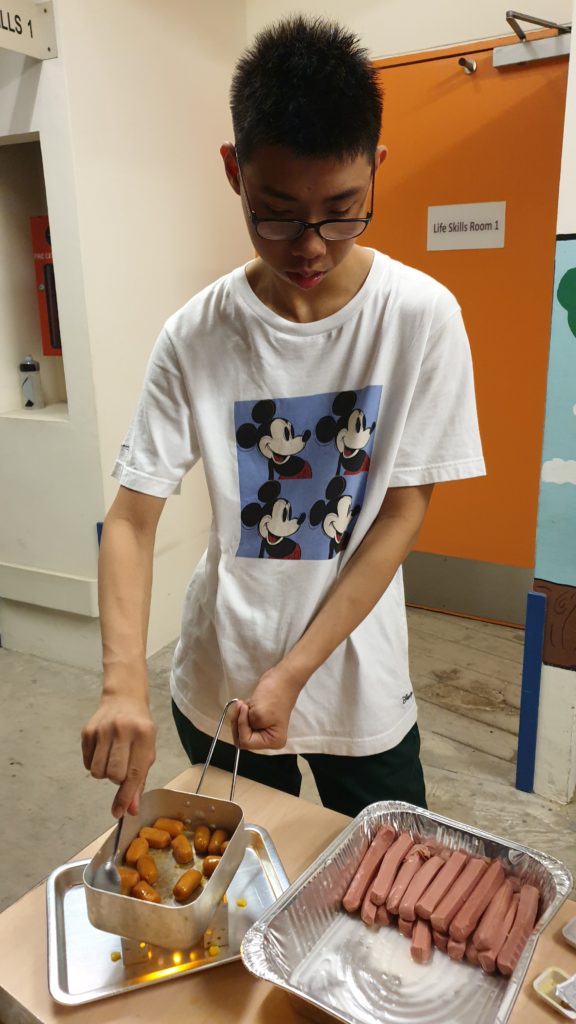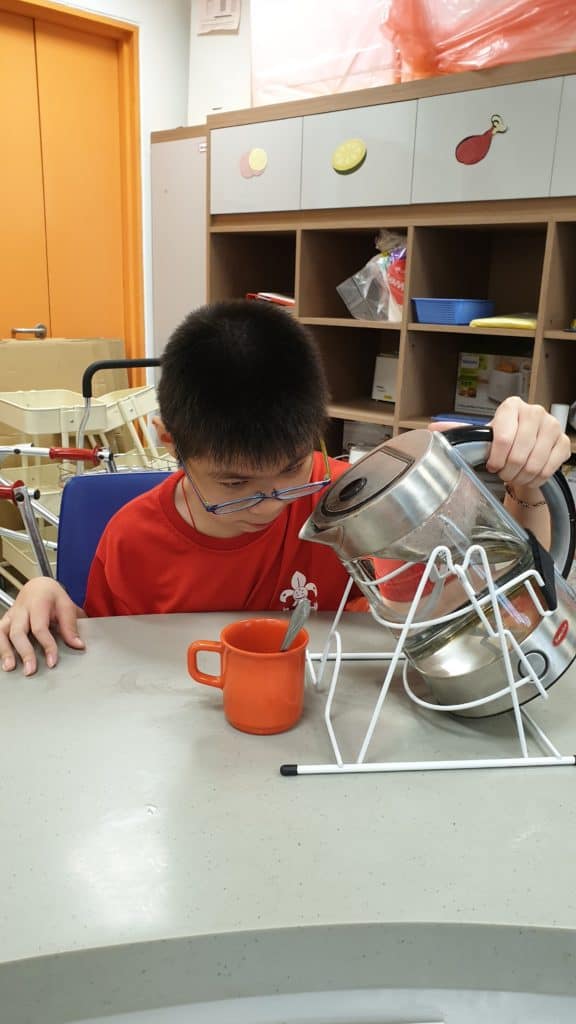 Highlights in 2018
Some of the highlights of our Scouting activities in 2018 are:
Scouts Job Week
2 and 9 March 2018 in CPASS
Scouts from all over Singapore, including our Helang Scouts took part in this annual Job Week in March. They did chores like wiping tables, shredding unwanted papers, sweeping and mopping the floor in exchange for a token sum to raise funds. These opportunities helped to instil values of honest work and dignity of labour in them.
| | |
| --- | --- |
| | |
| Scouts were actively wiping the classroom tables. | Scouts were tidying the bookshelf in the hall. |
Dragon Boating
27 April 2018 at Kallang River
Track & Field, Swimming and Scouts CCA participated in a Dragon Boating Orientation Programme. During this collaboration, they got to know each other better and even challenged themselves to preserve when the rowing got tough, thus building up greater self-confidence.
| | |
| --- | --- |
| | |
| Scouts in a group photograph before their Dragon Boating experience. | Scouts were having fun during the Dragon Boating activity. |
Hike at Coney Island
12 May 2018 in Punggol Settlement
All the schools from the east area sent their Scouts representatives to participate in this hiking activity which was held on a Saturday. Two teachers (Mr Alvin and Ms Divya) and two of our senior scouts (Adrian Chan Beng Heam, Eagle 7A and Jireh Chua De Zhi, Eagle 4/5A) took part in this event. The meeting point was at the Punggol Settlement. Scouts, from the schools in the east, met and made friends. They were asked to go in groups to perform certain tasks together and they had loads of fun.
| | |
| --- | --- |
| | |
| Adrian and Jireh were map reading. | Adrian and Jireh completed their trek with resilience. |
UOB Collaboration
29 June 2018 in CPASS
Volunteers from UOB collaborated with the students of CCA Scouts and Special Arts in an art project. The students had to learn to work with these volunteers and ask for help whenever and wherever it was needed.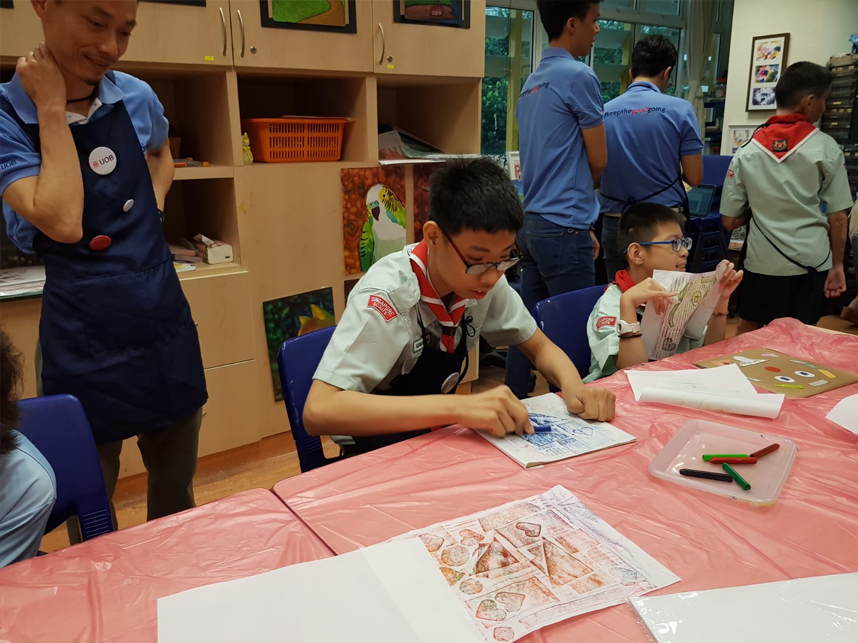 Scouts and volunteers of UOB were working together in an art project.
National Day Celebration
8 August 2018 in CPASS
It is a routine for the scouts to march in with the state and school flags during the National Day Celebration. The scouts worked hard, trained hard with resilience and pulled it off successfully this year. Wei You was the Commander for the march-in parade this year and he performed his role with confidence.
A march-in by the Scouts during CPASS National Day Celebration.
Charity Draw Donations
24 August and 14 September 2018 in CPASS
Charity Draw Donations is a yearly affair for the scouts community. Students were given a set of tickets to sell to raise funds. This activity has instilled confidence in the scouts as they asked for donations by confidently explaining the purpose of this donation drive.
Students were asking Teacher Joyce & Teacher Suzana for donations during CCA Day.
Highlights in 2017
Some of the highlights of our Scouting activities in 2017 are:
Job Week 2017
Together with scouts from all over Singapore, CPASS Helang scouts participated in the Job Week on 24 March 2017. They completed chores like wiping surfaces and watering the plants in exchange for a token sum. This activity helped to instil the values of honest work and dignity of labour. A total of over one hundred dollars was raised during the job week.
Scouts

Chua De Zhi Jireh, Eagle 6A
Chan Benng Heam Adrian, Eagle 7A
Lim Jia Jun Henry, Eagle 9A
Muhamed Sufi Zulfan Bin Yusri, Eagle 10A
Yap Wei You, Eagle 2B
Ayra Rezzan, Eagle 2B
Kamilia Syuhada, Eagle 3B
Thevasri Suresh, Owl 1A
Serigala Campfire
During the Serigala Campfire at MINDS Towner Gardens School, CPAS School put up a performance, with Kamilia Syuhada, Eagle 3B, Chan Benng Heam Adrian, Eagle 7A, and their teachers sang the song "Try Everything". The spirit of team camaraderie shone through as all the scouts sang campfire songs together with gusto.
Camp Rigel 2017
| | |
| --- | --- |
| | The senior Cub Scout leaders (Chua De Zhi Jireh, Eagle 6A and Lim Jia Jun Henry, Eagle 9A) were selected to represent CPAS School in the annual Camp Rigel from 12-13 August 2017. The boys' skills were put to good use as they tried their hands at tying knots, pitching a tent and outdoor cooking. The highlight of the camp was the campfire and night walk in the neighbourhood. |
Highlights in 2016
Some of the highlights of our Scouting activities in 2016 are:
Job Week 2016
Together with scouts from all over Singapore, Helang scouts participated in the Job Week in March. They were doing chores like wiping table and watering the plants in exchange for a token sum. It helped to instil values of honest work and dignity of labour.
National Day Observance Ceremony
Scouts took part in the yearly tradition during school national day celebrations. Commands were given with scouts marching in an orderly manner to commemorate Singapore's 51st birthday.
Scouts Camp at Aloha Resort
Scouts joined the annual school camp for an exciting 2 days 1 night stay at Aloha resort. In it, they learnt to collaborate with another in amazing race style, design the team flag and do the team cheer. It was followed by the BBQ in the night where teachers and scouts got to do some social bonding. It was concluded with a fun trip to Wild Wild Wet the following day.
Serigala Games Day with the special needs community
There were 6 groups competing in a friendly race. The boys' skills were put to good use as they tried their hands on tying a reef knot, pitching a tent and sequencing scout promise in the right order. Team spirit was evident in our group as the scouts were able to overcome challenges and obstacles together along the way.