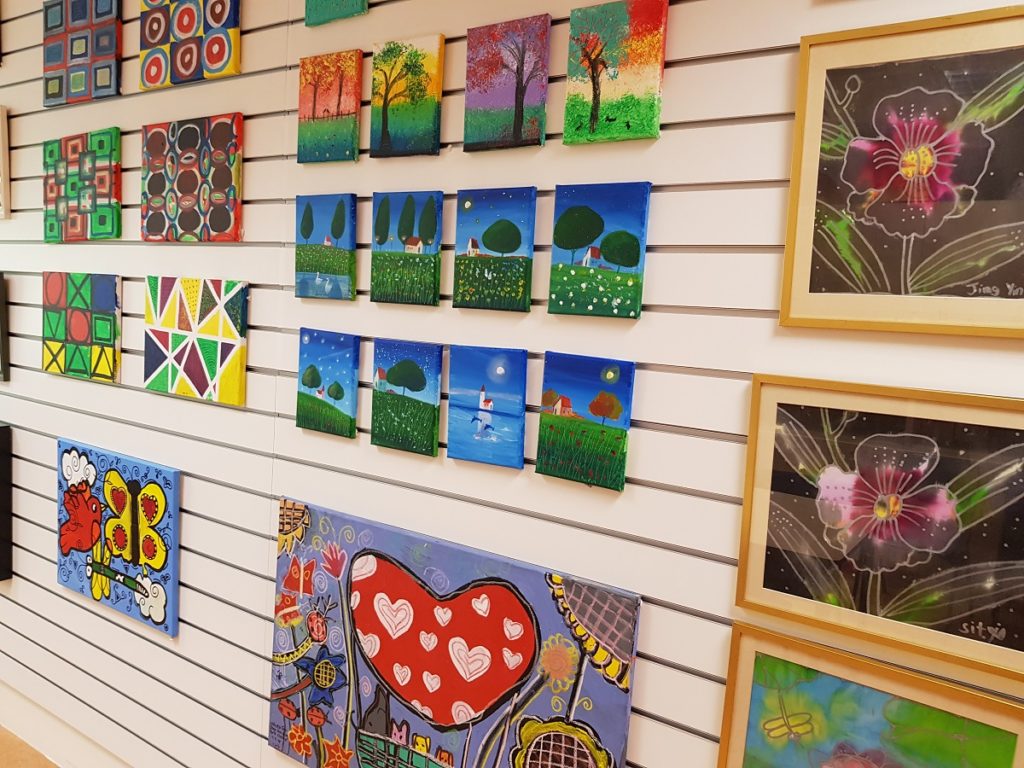 Special Arts offers students with interest in art to learn useful skills from our art instructor, Mr Patrick Yee.It provides a platform for students to showcase their talent and expand their knowledge in art and art-making through different media by means of painting, mosaic making, silk printing, 3-D sculpture with clay & paper mache, etc.
Students also embark on field trips to art exhibitions of local and overseas artists to build their appreciation and awareness of art around them.
Objectives
Develop hand-eye co-ordination
Provide opportunities for creative and artistic expression
Improve skills pertaining to colouring, folding, cutting and pasting
Develop student's skills and creativity through involvement in painting, sculpture and craftwork
Criteria
Students should:
Be able to follow and carry out instructions
Have good hand functions
Have passion for and interest in art
Not display any major behavioural issues
Achievements in 2021
In 2021, there were no activities for all Niche CCAs due to Covid-19.
Achievements in 2020
North East Community Development Council (NECDC) Online Art Market Sale
September 2020 at CPAS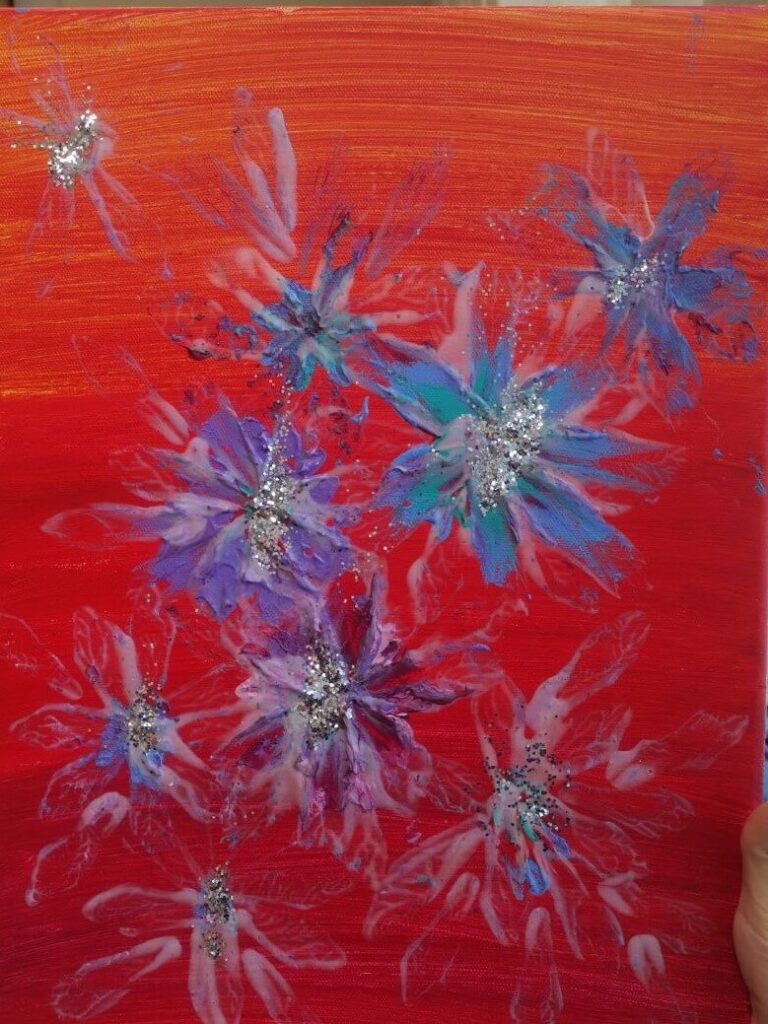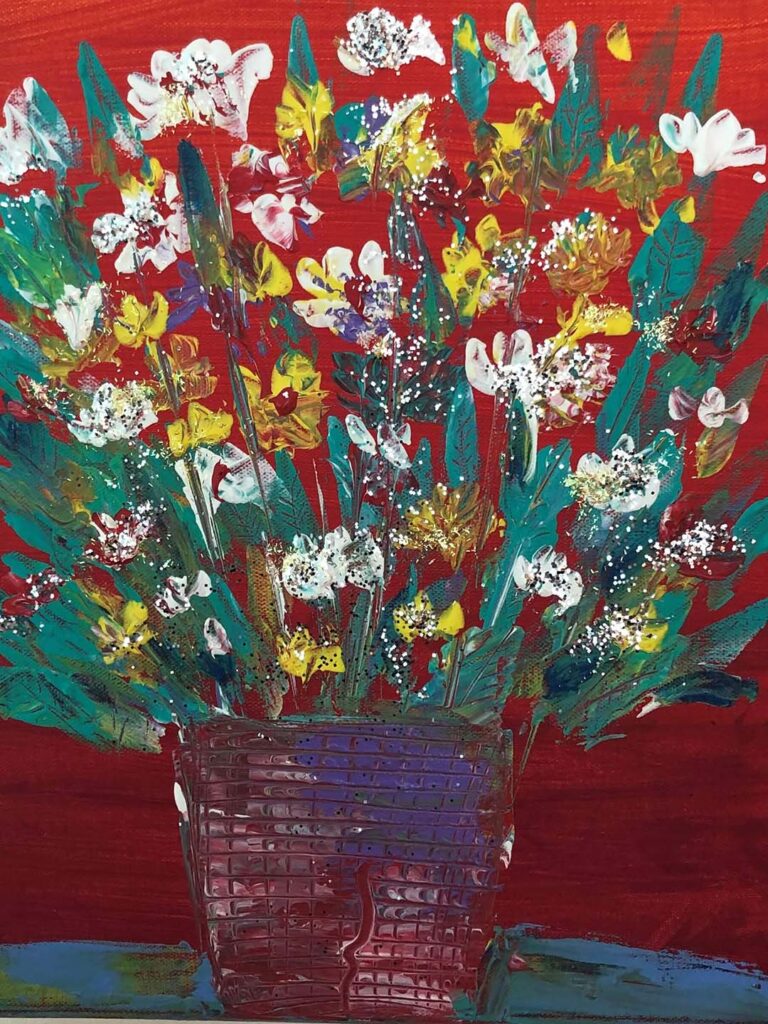 Creation of tokens of appreciation
Term 3 & 4 at CPAS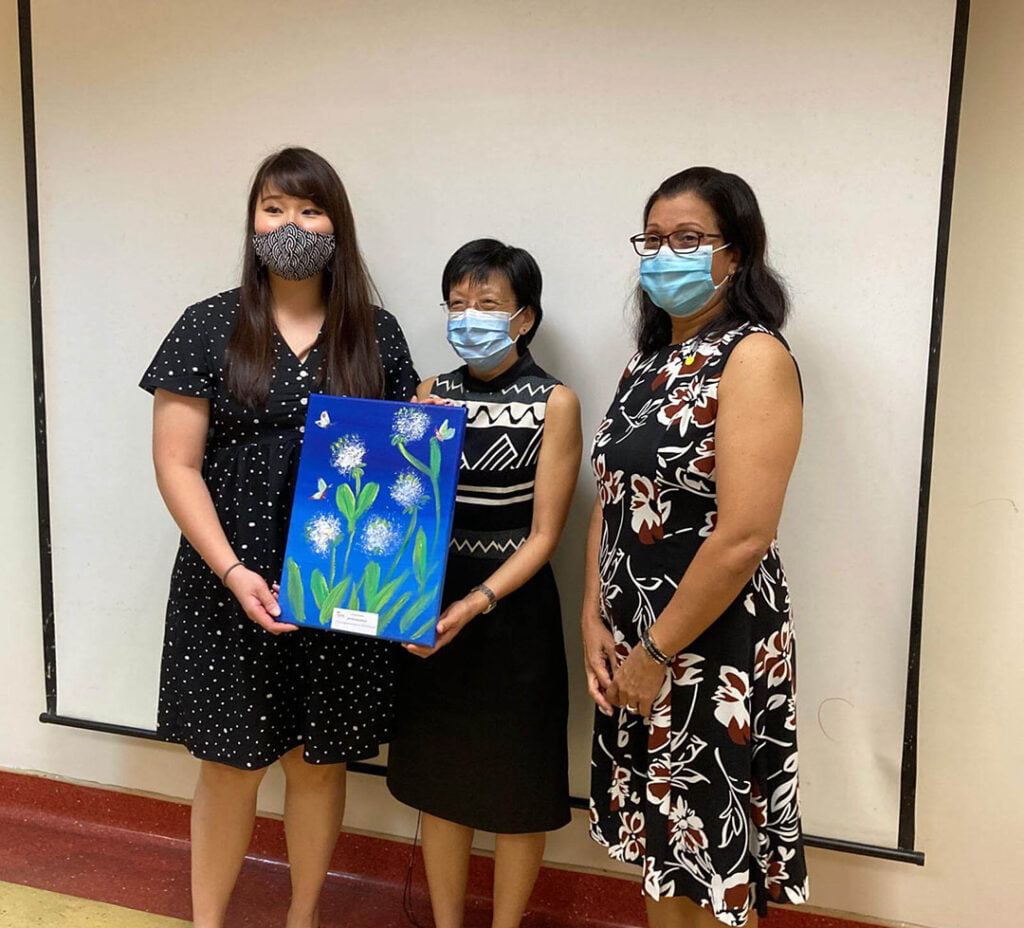 Achievements in 2019
'See What I see' 2019 – VSA's Annual Art Competition
20 to 29 September 2019 at Forum the Shopping Mall
Our students from the CCA Special Arts participated in the 17th edition 'See What I See' – VSA Singapore's Annual Art Competition for Children and Youth with Special Needs. Their artworks were selected and exhibited at Forum the Shopping Mall.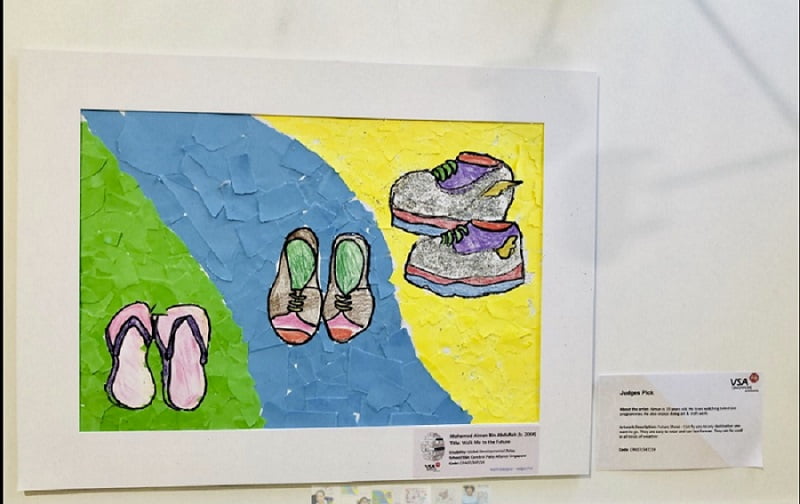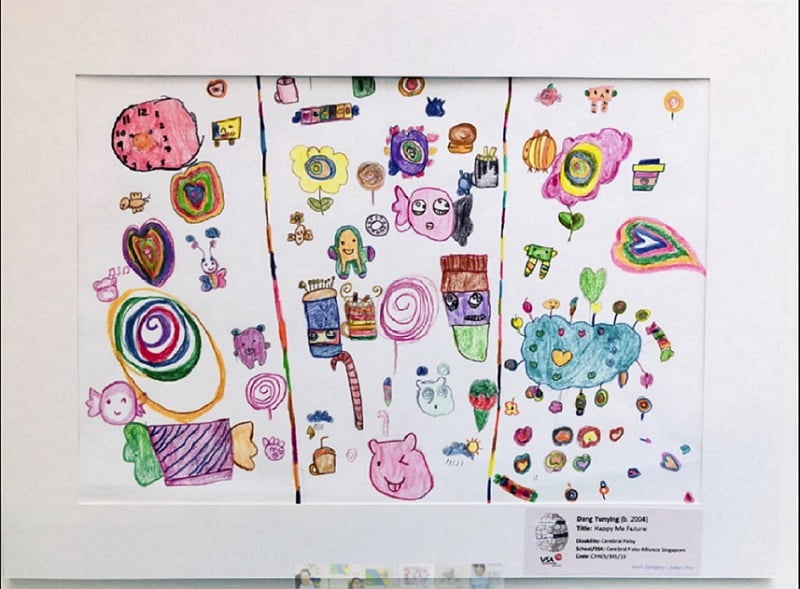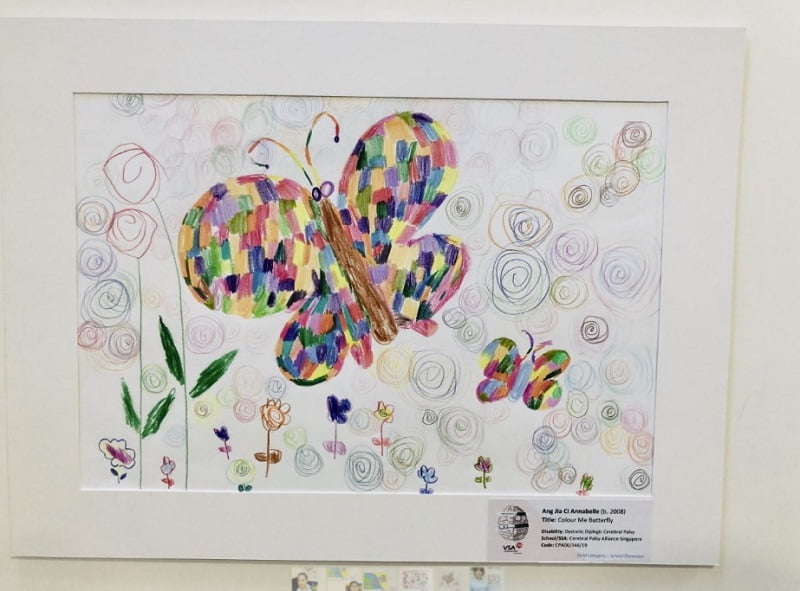 Achievements in 2018
True Colours Festival 2018
CPASS Open House
NDP Funpack
Art Workshop with UOB Heartbeat Volunteers
Creating tokens of Appreciation
VSA's 16th Annual Art Competition
True Colours Festival 2018
22 March 2018 at OCBC Square
Students submitted 4 flags for the event which they had been working on from the previous year.
| | |
| --- | --- |
| | |
| The colourful birds found at Jurong Bird Park are featured in this flag. | This flag showed one of the many trees growing in our Garden City. |
| | |
| Orchids and Singapore icons such as the Singapore Flyer, Merlion, and Marina Bay Sands formed the theme for this flag. | This flag showcased the vibrancy of the flora and fauna found in Singapore. |
CPASS Open House
11 May 2018 at CPASS
During this annual event, artworks of the students were showcased and students were present to sell their artworks to raise funds for the school.
| | | |
| --- | --- | --- |
| | | |
| Welcoming parents to view students'art workin the Art Room. | Some of the artworks on sale. | Many of the students' work were quickly snapped up. |
NDP Funpack
26 June 2018 at Float @Marina Bay
Ex-student from CCA Special Arts, Rajkiran Parienan, saw his design for the NDP Funpack, which he created over a few CCA sessions last year, being unveiled together with the other funpacks. The event was graced by the President of Singapore, Mdm Halimah Yacob.
| | |
| --- | --- |
| | |
| Raj beside his NDP pack design. | A proud moment for Raj as the President signed on his funpack. |
Art Workshop with UOB Heartbeat Volunteers
29 June 2018 at CPASS
Students from the Special Arts and Scouts CCA participated in an art workshop conducted specially for them by volunteers from UOB Hearbeat.
| | |
| --- | --- |
| | |
| Let me help you. | Making friends while learning. |
Creating tokens of appreciation
January-November 2018 at CPASS
A number of CCA sessions were set aside for students to create tokens of appreciation for our many partners. Hidden talents were discovered.
| | | |
| --- | --- | --- |
| | | |
| Now to touch up with a contrasting colour. | See how I paint with my fingers. | Our master pieces, created specially for our partners. |
VSA's 16th Annual Art Competition
21 to 30 September 2018 at Forum Shopping Mall
Mohamed Aiman Bin Abdullah's (Eagle 7A) art piece was selected as one of the commendable entries in the competition. Winning entries were displayed at the Art Exhibition held at the Forum the Shopping Mall from 21 to 30 September 2018.
Achievements in 2017
Arts Jamming
Students in the Special Arts CCA participated in the Arts Jamming Event on 11 March 2017. This event was held at the Red Box as part of the Youth Corps Service Week (11- 18 March 2017). Students had the opportunity to create art pieces together with the Guest of Honour, Minister for Culture, Community and Youth, Ms Grace Fu and students from other schools.
CPAS School Open House
Students helped to raise funds for CPAS by placing their art pieces up for sale during the CPAS School Open House on 12 May 2017.
VSA's 15th Annual Art Competition for Children and Youths with Disabilities
Four art pieces submitted by our CCA Special Arts students for Very Special Arts (VSA)'s 15th Annual Art Competition for Children and Youths with Disabilities were selected as commendable entries.
These entries were showcased at an Art Exhibition held at Forum the Shopping Mall from 15 to 24 September 2017.
Congratulations to our budding artists, Muhd Irfan Mustaqim Bin Abdul Jalil from Eagle 5A, Mohamed Aiman Bin Abdullah from Eagle 6A, Siti Raudhah Jamaludin from Eagle 8A and Muhd Amzar Bin Mohamad Azahar from Eagle 8B.