Most children and youth dread the reopening of the new school term. Not for Sun Ling, an ex-student who studied at Cerebral Palsy Alliance Singapore School (CPASS).
Born with cerebral palsy, Sun Ling is a wheelchair user who enjoys bus rides to school and observing commuters going about their daily lives.
CPAS School (CPASS) is a Special Education (SPED) school serving students with moderate to severe multiple disabilities. The school offers SPED Curriculum recommended by the Ministry of Education, which focuses on equipping students with a holistic education to live meaningfully, learn continuously and work productively.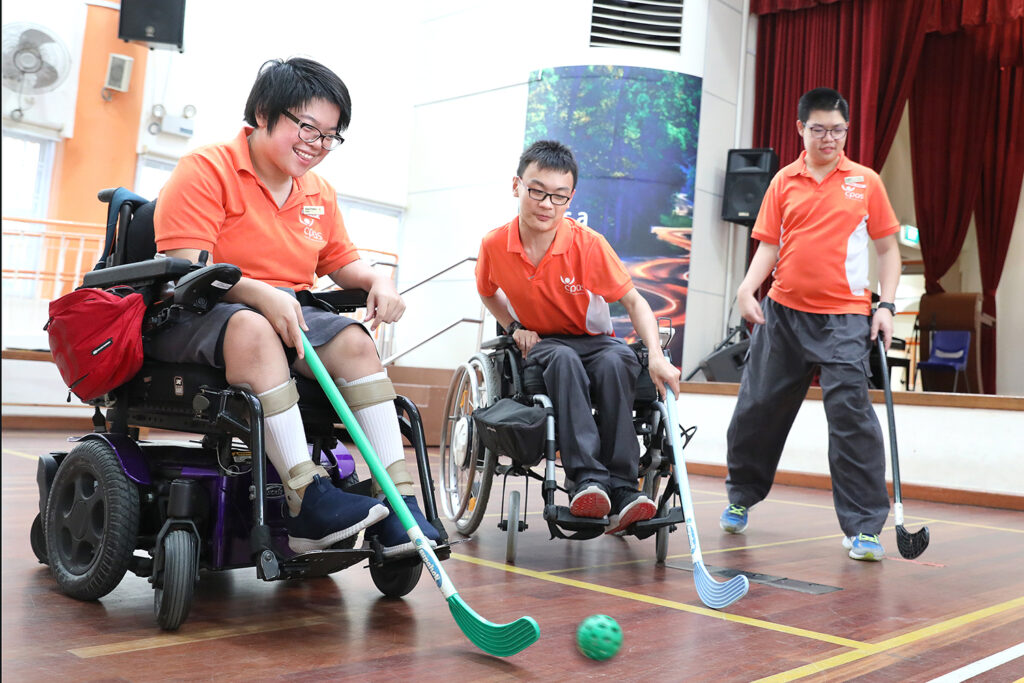 In her time at CPASS, Sun Ling participated actively in co-curricular activities (CCAs). She was active in Performing Arts and Boccia, a precision sports for persons with disabilities. Sun Ling also took on a leadership role as the School Head Prefect.
As part of the School-to-Work (S2W) transition programme , which aims to bridge transition from SPED schools to workplaces, Sun Ling was attached to the National Library Board for a work attachment. She took pride in her work, arranging the books on shelves and attending to queries from the public.
Sun Ling hopes that more people can see the abilities of persons with cerebral palsy and multiple disabilities rather than their physical limitations.
Click here to donate and help to fund programmes such as the CPASS. Thank you for making a difference to the lives of children and youths with cerebral palsy and multiple disabilities!